Welcome Phoebe
Posted on January 18, 2014 in News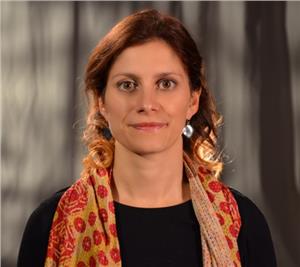 Coldwell Banker Penn One Real Estate Welcomes Phoebe Faden!
Lewisburg PA 1/16/2014– "I am extremely proud to announce and welcome Phoebe Faden as a member of our Coldwell Banker team. Phoebe's dedication to family, community, and her understanding of people plus management skills will truly make her an asset to our Company" said Martha Barrick, Broker/Principal of Coldwell Banker Penn One Real Estate.
Phoebe Faden is an active member of the Lewisburg community. As the chairwoman of the Historical and Architectural Review Board (HARB), member of Borough Council and a member of the board of directors for the Lewisburg Neighborhood Corporation (LNC), she has a personal connection to the history and economy of the area. She has enjoyed the opportunity to work with members of the Lewisburg community ranging from first-time homeowners to lifelong residents and from small business owners to affiliates of Bucknell University on ways to best maintain the integrity of historical properties in light of current needs.
Throughout her life Phoebe has helped restore numerous historic homes in Pennsylvania. She has a deep understanding of and passion for historic and new home construction and maintenance that she will use to assist her clients in finding in the property that best suits them.
Phoebe knows what it means to put her clients' interests first. After graduating from Walnut Hill College in Philadelphia, Phoebe spent 10 years in the food service industry. She was the assistant catering manager in Bucknell University's Dining Services. For five years she owned and operated a small restaurant in downtown Lewisburg that people treasured as much for the comforting, delicious food as the warm and welcoming environment.
A native Pennsylvanian, Phoebe has lived in Lewisburg for the past 14 years where she has been a Bucknell employee, a small business owner, an active community member, and a parent. Currently, she and her husband, a Bucknell film professor, enjoy being involved in the academic and extracurricular activities of their two children. Phoebe looks forward to helping others find a home in this vibrant community.