Welcome Margaret Davis!
Posted on October 01, 2016 in News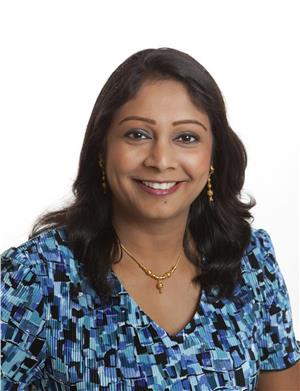 Margaret Davis is a passionate, goal-oriented, enthusiastic licensed realtor who is willing to go above and beyond to exceed her clients' expectations.
Born and raised in Bangladesh, in 2001 she completed her undergraduate study major in English Literature from National University, Bangladesh. Her studies also included courses taken in Japan.
For the last 14 years she and her husband have lived in various countries as well in the continental US. She had been through the process of buying, selling and renting several times over the past years. This experience has given her the perspective of not only what an agent should do, but what a client should expect from an agent-generating useful insight into the way to better serve the clients.
Davis has given back to the community through volunteering for Hospice of Evangelical. She has also worked at Riverwoods Senior Living Community and at Buffalo Valley Lutheran Village. She had made a difference in residents' life through compassionate care.
There is nothing she loves more than an excuse to celebrate life with family and friends. She enjoys meeting new people and building relationships. She also loves to travel, cook spicy food and to decorate interiors.
After moving so much Davis and her family are excited about living in the Central Susquehanna Valley. They enjoy the people, seasons, culture, top quality schools and many outdoor activities of this area. "We are very pleased to welcome Margaret to our team. With her past real estate experiences, she will be able to fully serve her clients with understanding in all areas, says Martha Barrick, owner/principle of Coldwell Banker Penn One Real Estate.