Welcome Christian Castro!
Posted on July 01, 2014 in News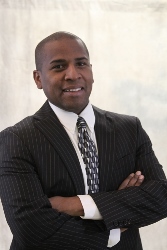 Christian Castro has joined the Coldwell Banker Penn One team. After moving to the Susquehanna Valley, he began his professional career in the field of human services. Christian obtained his Pennsylvania Real Estate License in 2009. In 2011 he was inducted into The Business Network International-SUN (BNI) Network Chapter. Since 2011, Christian has served as a board member for the NU Community Credit Union in Montandon since 2011. Christian is bilingual in English and Spanish, making him the ideal choice to assist you with all of your real estate needs. We are pleased to have Christian become a part of Coldwell Banker Penn One Real Estate.